SDS: Situation Discourse Semantic
The SDS model was developed by Dr. Norris and Dr. Hoffman. It describes behavior across three dimensions: situational, discourse, and semantic. The model is a continuum of contextualized and decontextualized levels and can serve as a guide for modifying instruction. It applies to behaviors during childhood and adolescence.
Powered by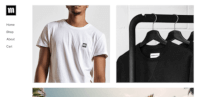 Create your own unique website with customizable templates.